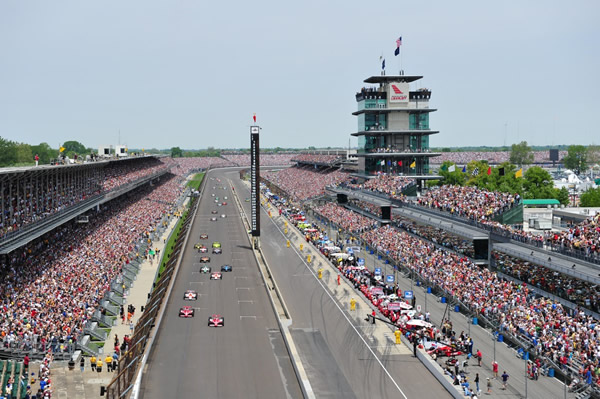 Whether it's sports, cultural performances, historic exhibits, parks and gardens or just plain fun, Indianapolis has everything you'd want to make your house sitting stay a once-in-a-lifetime experience.
Indianapolis, the capital of Indiana, is the home of the Indy 500, considered the "Greatest Spectacle in Racing" and one of motorsports three most important races. It also hosts the Brickyard 400 and the National Hot Rod Association Nationals making the city a world center of motorsports racing.
But it isn't just cars that will get your heart racing in Indianapolis. Ranked one of the Top 10 Downtowns by Livability, the city is
second only to Washington, D.C. in the number of war monuments;
called the Amateur Sports Capital of the World;
home to almost 200 parks including one of the largest urban parks in the country;
ranked one of the best cities in the country for jobs;
considered one of the best cities for relocation or as a retirement destination;
a prime center for logistics and distribution.
Indianapolis also boasts numerous restaurants, museums, art centers, and movie theaters.
From Museums to Breweries
For attractions in Indianapolis, you can take your pick of museums, historic sites, parks and gardens, wineries and breweries and 6 Cultural Districts, five of which are connected by a bike path and walkway. The Eiteljorg Museum of American Indian and Western Art showcases traditional and contemporary pieces and has one of the world's finest collections of Native American and Western art collections. The Indy Brew Bus goes the rounds of the city's many craft breweries where you can sample their specialty brews. One of the country's Top 10, the Indianapolis Zoo houses more than 350 animal species in almost 70 acres. It also has a more than 3-acre garden with hundreds of plant varieties. The White River State Park is the nation's only cultural urban state park. You can tour the park's attractions by bike and Segway, or on pedal boats and kayaks. Indianapolis is where you'll experience the Indiana State Fair, Indy Jazz Fest, Broad Ripple Art Fair and lots more.