Testimonials
Thank you for your wonderful house sitting website. We had never even heard about house sitting and would still be using a kennel for our dog patches if a friend had not mentioned it. Through you we found a retired couple Jan and Ian who are experienced house sitters and they looked after our home and dog very well. In fact patches missed them for a while when we got home. We will be calling on Jan next time, and if they are not available we will be going to mindahome again.
t and c mcbride
We registered on your site for a house sitter and the next day we were contacted by a lady who sounded just great, we didn't get to interview the others that emailed. I would just like to say how happy we are about the way things turned out. She kept the house spotless. Our dogs and the cat were happy and well fed, I'm sure they miss her. We will definitely be using her again.
Barbara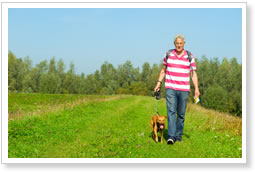 Hello I would like to say a quick thanks for your service. I only discovered house sitting not long ago and I cant believe how great the whole idea is. Your information book is a huge help. I start my first job at the end of the week and I am really looking forward to it.
Patrick
Just wanted to provide some feedback in relation to your service. I was left in the lurch with only a few days notice for someone to look after our home and dogs. I wasnt expecting much but we were contacted by a lady and her husband who worked out perfect for us. Thank you so much for the use of your excellent website.
Kath and Rob
I am please to let you know that we have found a sitter through your website. We are not that familiar with computers and were surprised at how simple everything was, from creating the ad to contacting the sitters and waiting for replies. Thanks to you we have met a couple that are just perfect. Many thanks for your help.
Judith and Kev