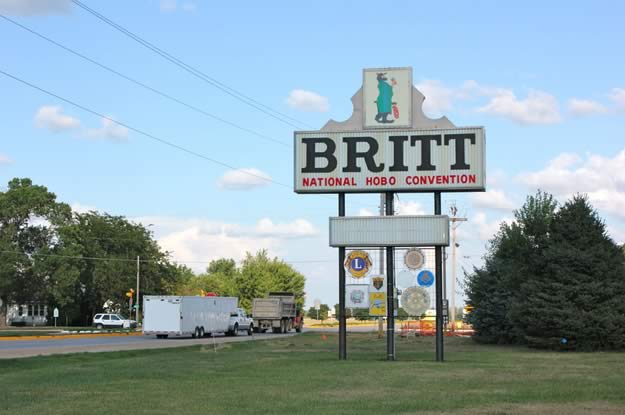 There are a lot if you take the time to look around. A house sitting job is one way to discover many of the odd local festivals that take place in every corner of the USA.
Americans are known for a devil-may-care, anything-goes outlook on life. It's no wonder that they've come up with some really odd festivals celebrating everything from the religious to the bizarre. You'll love some of these unusual events.
National Hobo Convention
Held every second weekend of August in Britt, Iowa, the convention celebrates that knight of rails, the American Hobo. There's a parade where hobos mix with marching bands, queens, grownups and children. Fun runs, Hobo King & Hobo Queen contest, Hobo Arts & Crafts Show and many more events liven up the country's largest gathering of hobos, tramps and rail riders.
World Cow Chip Throwing Contest
Beaver, Oklahoma is the proud Cow Chip Throwing Capital of the World. A cow chip is, well, dried cow poop and the contest is about who can throw it farthest. Each contestant gets two chips and has to toss them barehanded. The contest has expanded internationally, with winners of local contests from Japan, Germany and Australia participating in the US championships for the world title.
Summer Redneck Games
Starting out as a satire on the common image of a "redneck", this festival in Dublin, Georgia has grown to become a large charity fundraiser. It features events like the Hubcap Hurl, Bobbin' for Pigs' Feet Fest, Seed Spitting, Big-hair Contest, Armpit Serenade and many more fun-filled games.
Bald is Beautiful Convention
Every September, Morehead, South Carolina stages this unusual event on (where else?) Bald Street. About 200 – 300 people attend the 3-day convention to share experiences, crack jokes and compete for awards like the Sexiest Bald Head or Best Telly Savalas Look-like.
Great American Bathtub Race
On Labor Day, Nome, Alaska holds the country's oldest bathtub race. A team of five men push and pull a bathtub on wheels, with one of the team riding in the tub filled with hot water. The race goes through the center of town and the winner gets a statue of Miss Piggy and Kermit the Frog.