Visiting places at home or abroad to take photos can sometimes be expensive. One way to cut down on costs is to take a house sitting job near the places you'd like to photograph. With a house or pet sitting assignment you can save on rental and even earn something in the process. During your off hours, you can explore the surroundings, wait for the ideal lighting conditions and have all the time you need to click away for those perfect shots.
Technological developments have made taking good pictures easy for even the most amateur of shutterbugs. With gadgets like today's digital high-res, user-friendly cameras, the question is not so much "how" to take a good photograph but "what" and "where" to do so.
The "what" is a highly personal choice and may be either people or places or both. The "where" may be in your neighborhood, your city, another state or country. Popular photo blogger Nate Kay has assembled a list of "Amazing Locations Every Landscape Photographer Should Visit" which includes places close to home and around the world.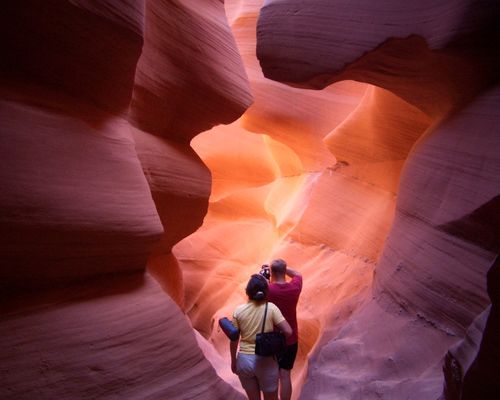 If you're into breathtaking panorama, Kay suggests: Iceland with its wide open spaces, mountains and rivers in their natural, untouched state; Patagonia in Chile and Argentina for valleys, coastlines, lakes and rugged landscape; the South Island of New Zealand that offers more than a dozen 3000 meter peaks, many protected forests and national parks. Then, there's Norway with its unique fjords and an extensive, challenging coastline.
Closer to home, Canada is a photographer's delight with places like Banff for its lakes and mountains or Assiniboine Provincial Park whose glaciers, waterfalls, canyons and wildlife can only be reached by trails through the backcountry. Then, of course, there are the world-famous vistas right here in the USA.
The American Southwest is home to marvels like the Grand Canyon, Zion National Park, Antelope Canyon, Horseshoe Bend, Bryce Canyon, Sedona and Monument Valley. Death Valley, in the Southwest as well, has its amazing salt flats, sand dunes, valleys and mountains. Also on Kay's list is the White Sands National Monument near Alamogordo in New Mexico. It's part of an over-700 sq. kilometer field of white sand dunes formed by gypsum crystals.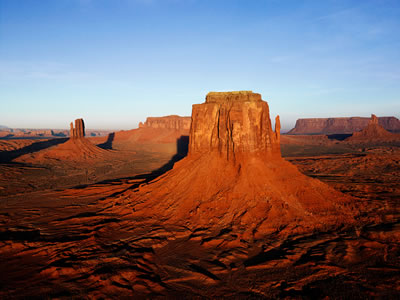 Still on home ground, Kay lists Olympic National Park in Washington State with its coastline and the Olympic Mountains offering a choice of an alpine region or a forest. Another perfect place for magnificent mountain ranges and lakes is Grand Teton National Park in Wyoming. Other alluring spots in the country for awesome photo shoots are Denali National Park in Alaska, Glacier National Park in Montana and the Sierra Nevada where you find Yosemite National Park.