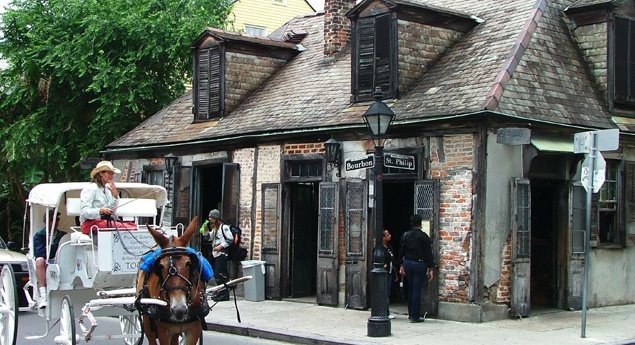 There's more to house sitting than just visiting new places and meeting new people. You can make house sitting more exciting and rewarding by setting a theme for your house sitting assignments. This means accepting jobs in places which are related to one theme such as the most famous state parks, the top Civil War battlegrounds or the most beautiful beaches. One really great theme is to visit the oldest places in America.
The website Budget Travel has listed the 12 Oldest Places in America which can add a historical touch of Americana to your house sitting assignments. Most of these places are minutes away from major cities where house sitting opportunities abound and are a colorful break from your house sitting chores.
The oldest place on the list is Cahokia, about 15 minutes from St. Louis. It's officially the oldest North American city stretching 8 miles on either side of the Mississippi River and dating back to 700 – 1400. It had, in its heyday, 20,000 inhabitants and is where you'll find Monks Mound – a 100-foot monument made from 22 million cubic feet of earth.
A house sitting job in Albuquerque will put you only 70 miles east of Acoma Pueblo, the oldest community in the USA dating back to 1150. The Acoma Pueblo tribe lived for about 900 years in multi-story homes built atop a sandstone bluff and reachable only by exterior ladders.
In Sta. Fe, New Mexico which is the country's oldest capital city, you'll find the nation's oldest church – the San Miguel Mission constructed in 1710. It's thick wooden beams look down on the altar, in front of ornately carved reredos, where Mass is still held every Sunday.
Another historic target for a house sitting arrangement is New Orleans, where you'll find Jean Lafitte's Blacksmith Shop, the oldest continuously operating bar in the USA. In 1772, it was the hangout of notorious pirates, became a gay bar in the 1950′s and is now a cozy, laid-back pub.
Other places that will add the glow of history to your house sitting assignments are the Chumash Painted Cave State Historic Park near Sta. Barbara, California; the Fairbanks House near Boston; the United States Botanic Garden southwest of the Capitol Building and next to The Mall; and the Wainwright Building in St. Louis, the nation's oldest skyscraper.