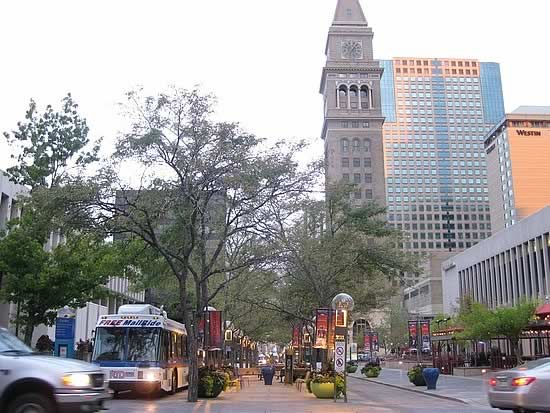 You can choose to do your house sitting in a Mile-High City or the Queen City of the Plains or the Wall Street of the West. Take your pick and you'll wind up in Denver anyway. Denver, is the capital of Colorado and started as a frontier town catering to gold miners with saloons, gambling joints, livestock and trading stores.
There are more than 200 parks all over Denver, from small ones to the over-300 acre City Park as well as 14,000 acres of mountain parks including a mountain on which the Winter Park Resort ski area is located.
Aside from its many parks, Denver's active music scene encompasses pop, jazz, folk, jam and classical genres. Famous music artists like Bob Dylan and John Denver lived in the city as did members of Earth, Wind and Fire, Axe Murder Boyz and Five Iron Frenzy among others.
Great American Beer Festival
Denver is No. 1 in the USA in per capita beer production and No. 2 in the number of breweries. Every autumn, the city hosts thousands from around the world at its Great American Beer Festival. It's the country's largest beer festival and competition where breweries enter their beers to be judged by a panel of beer connoisseurs. Visitors also get to sample the beers in tasting sessions.
Colorado State Capitol
A government office building, it's more like a museum of the state's history. Home of the Colorado General Assembly and office of the Governor, the Capitol is made of the state's white granite with a gold-plated dome to commemorate the Colorado Gold Rush. The building's interior uses the rare Colorado Rose Onyx marble and white Yule marble while many stained-glass windows show people and events from Colorado's history.
Denver Art Museum
Located in the city's Civic Center, the museum is famous for its collection of American Indian art and its more than 68,000 works from around the world. Among its more popular pieces are John DeAndrea's life-size polyvinyl statue "Linda" and Red Grooms' pop-art sculpture "The Shootout".
And a lot more
The US Mint, LoDo Historic District, 16th Street Mall, the Denver Zoo, Denver Botanic Gardens and the Buffalo Bill Museum and Grave are just a few of the many other attractions that can make house sitting in Denver a memorable experience.