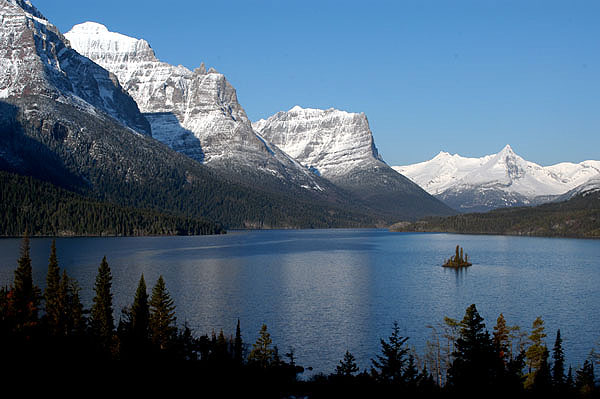 The world is changing before our eyes. Unfortunately, among these changes is the gradual disappearance of wildlife, rivers and oceans, deserts, forests and even entire cities. Sad to say, many of these vistas will not be there for future generations, and perhaps even in our lifetime. This means that now is the time to see them before they're gone forever.
An environmental website – Mother Nature Foundation – has listed 10 favorite holiday destinations that are in danger of vanishing because of climate change. Glacier National Park in Montana, USA is at the top of the list. Montana, nicknamed "Big Sky Country" and "Land of the Shining Mountains" is visited by millions of tourists every year who come to see Yellowstone National Park, the Little Big Horn National Battlefield Monument and Glacier National Park.
The park has over 1 million acres with two mountain ranges which are part of the Rocky Mountains. It has more than 130 lakes, over a thousand species of plants and hundreds of species of animals among which are the grizzly, mountain goat, wolverine and lynx. Glacier National Park is so awesome that it is referred to as the "Crown of the Continent Ecosystem".
All this could be gone sooner than we expect. In the last one hundred years, the number of glaciers in the park has dropped from 150 to 27. A sign in the park reads "… Glacier National Park will be glacier-free by 2030". The impact on the park's flora and fauna will be devastating and, even today, the effects of climate change can be seen.
A good way to enjoy the park while it's still with us is to take a house sitting assignment in Montana. There are villas, ranch houses, apartments and other types of homes which need the services of a house sitter while their owners go off on holidays of their own. House sitting in Montana will give you the opportunity to enjoy not just Glacier National Park but the state's other wonders as well.
Other sights that are in danger of disappearing are Venice, which is slowly sinking; the Great Barrier Reef in Australia; the Australian Outback; the Sahara Desert; the Maldives; Bangladesh; Patagonia; the Alaskan Tundra and the Alps are also on the list. Before they can be admired only in videos and photographs, now is the time to experience them.