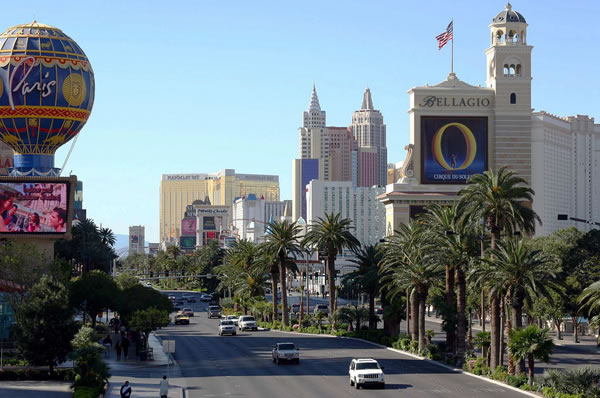 From sea to shining sea, there's a continent of majestic, exhilarating, historic and simply poetic places throughout the USA. If you can't manage to see them all, here are some places that should make it on every American house sitters list.
The French Quarter in New Orleans is about as exotic as you can get. The wild variety of architecture that "The Quarters" offers includes neon-lit nightclubs, ivy-draped French colonial townhouses, Creole cottages built on stilts, and pre-war mansions with intricate ironwork.
The Las Vegas Strip is entirely another world. In the middle of the desert, it features Venetian canals, a 1,148-foot tower, daredevil circuses, a Mob Museum and anything crazy you can think of under the sun. Even off the Strip, there are retro joints that are a sight unto themselves.
New York City's Times Square is the world's most intense 24/7 celebration. The center of the world's entertainment industy, this stretch of Broadway is all action every day of the year. Blending history and modern day glitz, it has been witness to crime, gambling, prostitution, depression, theaters, and the world-famous New Year's Eve Drop Ball.
Nashville, Tennessee is also called Music City, USA. It's the world capital of country music and home to the Country Music Hall of Fame, the Grand Ole Opry and the Ryman Auditorium. The Grand Canyon in Arizona is one of the world's geological wonders that took more than 1 million years to happen. This awe-inspiring landmark speaks of the size and grandeur of the USA more than any other place or object can.
The National Museum of Art, in New York City is the country's tribute to the artistic spirit of the USA. A 13-acre venue within Central Park, the Met has almost 2 million works of art from more than 5,000 years of artistic creativity. It features, among its many exhibits, Greek and Roman galleries as well as an Islamic art collection.
A house sitting job in these cities is a great way to see the sights while saving on hotel or lodging expenses. You won't have to rush through a tour schedule and you can take it east exploring the place on your free time.