Welcome to MindaHome USA
The website connecting home owners with house sitters across America.
Our website works much like a matching service. Home Owners use it to find a House Sitter from those that are listed with us and House Sitters use it to find available house sitting positions.
Need a House Sitter?
If you are going away and can't take you pets with you, or just need someone to take care of your property when you can't be there, we can help you find your perfect pet/house sitter. It's free for you to use our service and find a sitter.
Just register your details and you can then contact any of our house sitters who's profile appeals to you. You can also be contacted by our available house sitters if you location and timing suits them.
To register as a home owner and list your details with us please click here.
To browse our lists of house sitters please click here
House Sitter free membership offer!
Are you thinking of being a House Sitter? As a Special Promotion for a limited time we are offering House Sitters 2 years free membership. Annual membership is normally $25 for House Sitters. This means a saving of $50 to you should you choose to join us as a house sitter on the Mindahome USA website right now.
To take advantage of this offer you just need to enter the discount coupon code usa100 on the payments page after registration.
To join us as a house sitter and submit your profile please click here.
If you would like to browse our lists of available sitting positions please click here.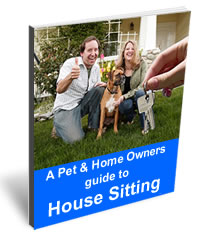 Free house sitting eBook
All Mindahome members, both home owners and house sitters receive our free house sitting eBook. This book, originally written for home owners, will help both owners and sitters enjoy a pleasant house sitting experience. To get your free copy, after completing the joining process, just click the link in the welcome email.
More information
For more information on the benefits of House Sitting for both home owners and house sitters and for advice on how to choose a sitter please click this link.