A Good Choice Of House Sitter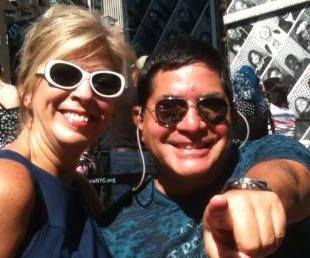 Available in states:
Alaska, Connecticut, District of Columbia, Florida, Hawaii, New Jersey
Preferred locations:
West Coast, West Palm Beach, Boca Raton, Ft. Lauderdale, Miami
Available from:
07/22/2013
Current bookings:
September 2-9, 2013 | September 16-27
About:
Why Would I Be A Good Choice As A House Sitter?
I believe that I am a good choice of House Sitter for your home, house, apartment because I pay close attention to detail. For starters I like to divide my time in three different states where I have property and that experience alone gives me much solid reason to believe that I am good at what I do. I maintain my personal homes and apartments in great detail and shape as well as the homes and apartments that are under my care.

Why have I chosen To Be A House Sitter?
Although I am not a "professional" in the true sense of the word, I'm a very experienced house sitter and the following "guide" is based on my personal opinions, observations and expectations… yes, I'm also a home owner who's engaged pet and house sitters on many occasions, with great success.

My Main Motivations?
I am a reputable and responsible person in every area of my life. The job of sitting for a house is an exciting one for me. I have great respect for my property and I believe that all people with second and third homes are looking for house sitters with the same values. They are looking for others that share and feel the same way about their own valued properties.

What I Can Offer the Home Owner?
I offer the home owner security and peace of mind. Also the sense that their home will be safe and well taken care of under my care during their time of absence is something that most people are looking for and something I can offer.

I keep a raw food diet, I am not a vegan but slowly getting there, I think. I have done composting while spending time in northern Michigan and recycle all my garbage. I am a juicer and live a very healthy lifestyle. I exercise daily and walk five miles a day. I am good with animals all around including horses. I may occasionally have some allergies with cats but that is not the case all the time, I am working on that.