Mature and Dependable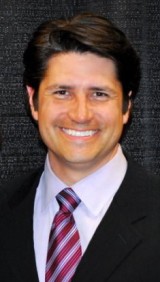 Available from:
May 24, 2015
Current bookings:
April 27 - May 22
About:
After donating a kidney to my son and through our recovery, I really had a perspective change on how I want to live my life. I changed careers, greatly downsized my life and focus a lot more on simplicity and life itself. In this journey, I discovered the world of house-sitting and am enthralled. My professional life is 90% mobile so location is not a challenge (as long as you have good WIFI). I hope this helps you to know a bit more about me and why I would choose to participate in house/pet sitting.

I am a NON-smoker, tidy, and live a healthy lifestyle. I love animals and am fine with doing light maintenance, cleaning, and gardening. I also have experience dealing with contractors and project management if you are needing someone to keep an eye on a project or get bids while you are gone.

I look forward to talking with you and feel free to ask as many questions as wish.

Testimonial: Debra G. Aurora, CO

Although not a dog-owner, we do have what we call a "cog", which is basically a cat that often acts more like a dog! In addition to liking his belly rubbed and going outside on his leash, our cat likes a lot of attention so we are not comfortable leaving him alone for several days like other cat owners do. So whether it's for a weekend or a multi-week trip, we find we can enjoy our time away so much more when we have Phil watching our cat, because we can feel 100% certain that our cat's needs will be met. Phil has a maturity and level of responsibility that can be challenging to find today. He takes his commitments very serious; he is extremely reliable and trustworthy. There's nothing worse than leaving a pet at home and wondering if the pet is okay and happy, and when we have Phil staying with our pet, we have peace of mind that all is well. We've used Phil numerous times for several years now and recommend him 100%!