Reliable, Professional Housesitter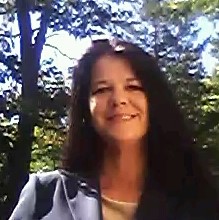 Preferred locations:
Atlantic County, NJ and Broward/Miami/Dade Counties, FL
Available from:
April 15, 2017 onward
About:
Hello. I am Kristin, a 47 year old professional female who is a trust-worthy, reliable, clean and organized housesitter currently residing in Atlantic County, NJ. I have also lived in Florida over the past several years and I would be available for travel to Broward and Miami/Dade Counties. Some of the services I provide are; feeding and caring for pets, housekeeping, taking out trash/recycling, collecting mail and simple routine maintenance.

Although I currently have no pets of my own, I have had cats, dogs, horses, birds, etc. for over 35 years and I am well adept at caring for animals. My children are grown and I have many years experience managing my home as well as providing housesitter services for those with second homes. Professionally, my experience has been as a Paralegal, Administrative Executive and Entrepreneur.

References will be provided upon request. Please feel free to contact me with any questions or concerns you may have. Thank you.