Responsible house and pet sitter!!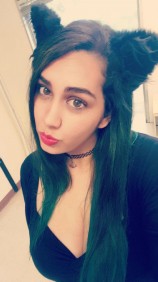 Available in states:
Arizona, Connecticut, Delaware, District of Columbia, Florida, Georgia, Louisiana, Mississippi, New Jersey, New Mexico, New York, North Carolina, Pennsylvania, Rhode Island, South Carolina, Texas, Utah, Virginia, West Virginia
About:
My name is Paola, I'm a 26 yo Colombian girl trying to finish school and get my associates degree in biology. I was in a culinary school, and working in a restaurant and in a daycare before moving to the US 3 years ago. I worked as a nanny for 2 families in VA and CT, where I also had to do some pet and house sitting when the families were away. I have experience with dogs (all breeds and sizes), cats, birds and small pets, I feel comfortable with exotic animals and reptiles. Bilingual in Spanish and English. I am highly organized, reliable, independent, hardworking, responsible, and honest. I love meeting new people and traveling to new places. I have great references from my former employers and the Humane Society of El Paso.