Responsible, trustworthy animal lovers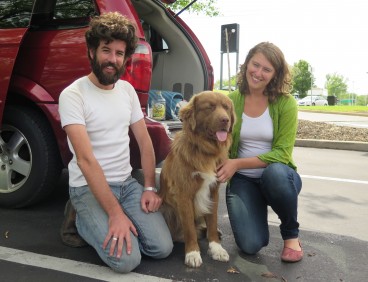 Available in states:
Alaska, California, Colorado, Idaho, Montana, Oregon, Utah, Washington, Wyoming
About:
My husband and I recently pulled up roots in Sydney, Australia to travel the world before we start a family. We put our professional lives on hold to explore different countries, environments and cultures.

When I was growing up my father had a farm so I am familiar with taking care of dogs, cats and chickens. I also enjoy gardening. My husband is a former scout and we both love the great outdoors and animals.

While travelling around the US we have spent a lot of time camping and hiking. We have a real soft spot for dogs -- we actually rescued a lovely Newfoundland cross Chesapeake Bay Retriever who was abandoned in a national forest in Missouri.

Currently we are in the San Francisco Bay Area and plan to travel north through Oregon and Washington, as well as into the Rockies. We have been on the road for a while now and it would be a nice change to call somewhere home temporarily.

We are clean and tidy, organised, mature and responsible. We own our home in Australia so understand what is involved in entrusting it to others. You can be assured we would treat your home with as much respect as if it were our own.

We are independent, self sufficient and financially stable. We have our own car, and are fit and healthy non-smokers.