Thoreau-esque Housesitter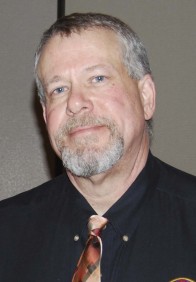 Available from:
After 11/01/2013
About:
I am a semi-retired single man experiencing life in different areas of the country. I do online graphic design projects, so I am completely mobile and ready to travel to your location. I am extremely tidy and very respectful of other people's property. I have been a homeowner for the past 35 years, so I am familiar with the upkeep, maintenance and administration a home requires. I have also had experience with remodeling homes, doing most of the work myself, so I have basic plumbing, wiring, drywall and carpentry skills. I am a plantsman and love working in the yard. Planting, weeding, pruning… I've done it all.

I am reliable and dependable and have no family to cause complications. I am a non-smoker. I lead a very quiet life, spending most of my free time reading, watching movies, or seeing the local sites. I love pets, particularly dogs and cats. I understand their need for routine and any special dietary concerns.

- Easygoing and friendly to neighbors.
- Conscious of what is happening around me.
- Lived in co-habitation with antiques my whole life, so I know about their care and feeding.
- No RV requiring space and no pets.
- Understand the need for excellent communication, routine or if special circumstances arise.
- As a history buff, I enjoy taking in the local history and local events.

If my profile seems like a fit, just email me your assignment brief and I will contact you to see we are a fit.