TLC for your home and pets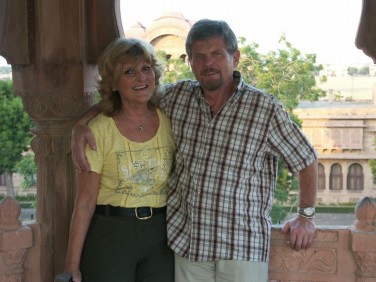 Available in states:
Alabama, Arizona, California, Connecticut, Delaware, District of Columbia, Florida, Georgia, Illinois, Louisiana, Maryland, Massachusetts, Michigan, Mississippi, Montana, New Jersey, New Mexico, New York, North Carolina, Oregon, Pennsylvania, Rhode Island, South Carolina, Tennessee, Texas, Virginia, West Virginia
About:
We, Chris and George, are a retired German couple (teacher and executive secretary) now free for new tasks with much interest in foreign countries and people.
We are nonsmokers and are both very fit, active
and young at heart. We see house sitting as an opportunity to live, temporarily, in different
locations as "residents" rather than tourists.
Having lived in the US for nine years on an assignment we enjoyed meeting different people and making new friends.
Being homeowners ourselves now for more than thirty
years, we are sensitive people, used to caring
for a property and dealing with any issues that
may arise. We will look after your home in all
its aspects with careful attention to detail. We
can carry out basic maintenance, gardening and
pool care. Chris has a green thumb, and we like
dogs (had a lab for 13 years) and are sítting a
Belgian shepherd frequently. We are well-organized, honest and trustworthy, can be relied on and would treat
your home with respect. We are looking for a safe, well-kept home to sit from 2 weeks to 2 months.