House Sitting Positions Available
House sitters looking for house sitting positions can browse our lists of home owners below - they are ordered with the most recent submission at the top. Choose a State using the drop down menu on the left. Use the menu on the right to sort by start date (soonest first or last) and duration of sitting position (shortest first or last).
To contact our house sitters you need to be registered as a home owner.
To register as a home owner please click here.
To contact the home owners below you need to be a registered Mindahome house sitter.
To register as a House Sitter, please click here.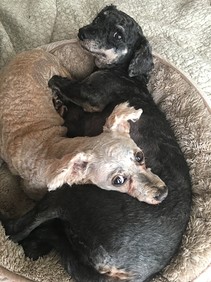 I live on a 1/2 acre on a quiet cul-de-sac. My house backs up to a 477 acre nature preserve with numerous hiking trails. I have a 3/2 house with all the modern conveniences including high speed internet with excellent wifi. I have 2 very sweet small poodles and 1 shy, elusive cat. I need...
Starts:
November 14, 2021
for:
11 days
ID: 238